17BBL Enclosed Heated Vac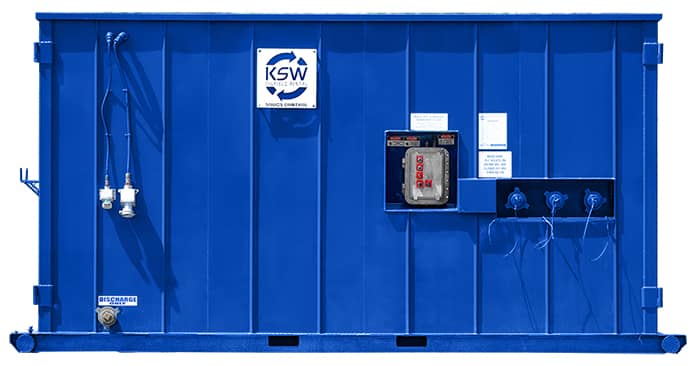 Key Features
Fully enclosed, Insulated with explosion proof convector heater.
Able to vacuum-up wet or dry material (oil or water based mud, diesel, antifreeze, chemical spills, etc.).
17 BBL capacity.
Manifold – 3 valve for easy operation.
Explosion Proof 480V Control Panel.
Conical shape for easy discharge / cleanout.
Removable skid for ease of changing pump / electric motor.
Empty Weight 10,000 lbs.
Direct drive pump and motor.
Low oil switch – Shuts off pump and motor – helps prevent damage to pump.
Overfill cut off switch – It helps eliminate overfilling of the vac.