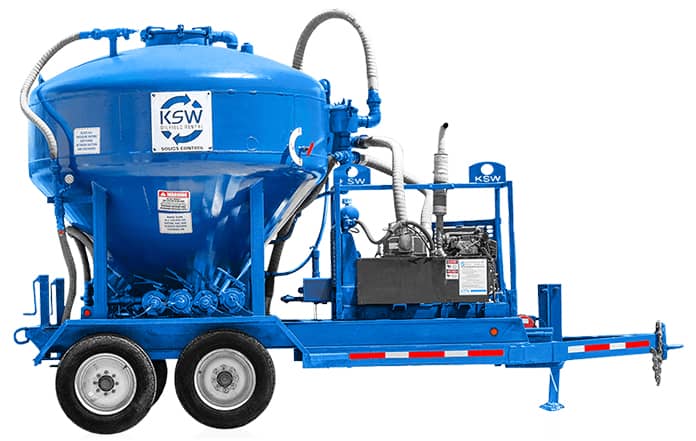 Key Features
Trailer mounted Diesel powered Mobile Vac.
13 gallon Diesel Fuel Tank.
Able to vacuum-up wet or dry material (oil or water based mud, diesel, antifreeze, chemical spills, etc.).
Large 35 BBL capacity.
Conical shape for easy discharge / cleanout.
4 valve manifold (2 – 2" Suction and 1 – 3" Discharge).