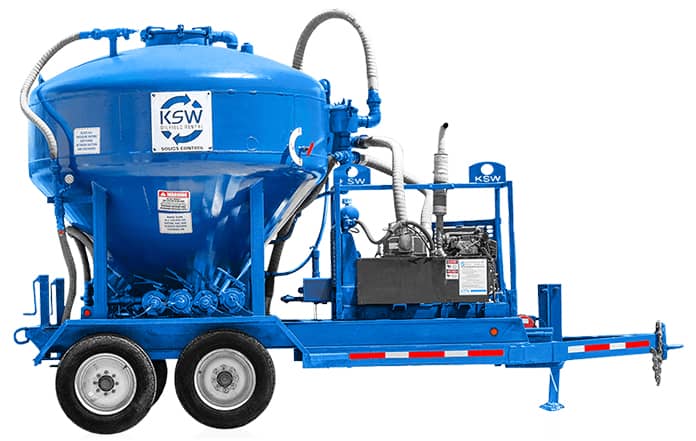 Key Features
Trailer mounted Diesel powered Mobile Vac.
13 gallon Diesel Fuel Tank.
Able to vacuum-up wet or dry material (oil or water based mud, diesel, antifreeze, chemical spills, etc.).
Large 35 BBL capacity.
Conical shape for easy discharge / cleanout.
4 valve manifold (2 – 2" Suction and 1 – 3" Discharge).
Super Vac
KSW's mobile vac with integrated vac electrical components, featuring a conical shape vacuum and electric transfer pump, is a safe and efficient way of extracting wet or dry waste in trenches, sumps, and cellars. With a large 35 BBL capacity, our Super Vac combines a direct drive pump and 5 manifold valves for easy operation, discharge, and cleanout.