Derrick ® Hyperpool ® Shaker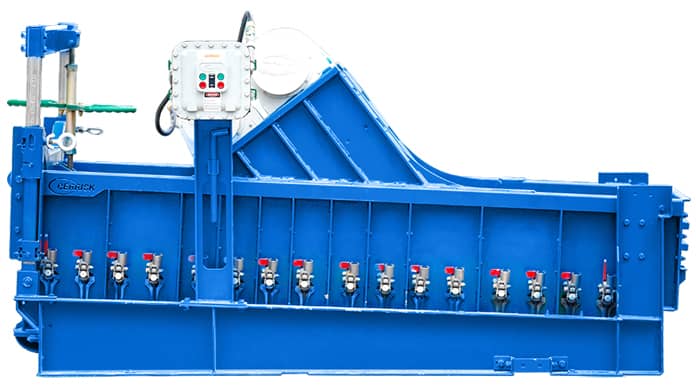 Key Features
4-panel shale shaker equipped with pyramid screens for maximum cuttings drying.
Used as cuttings drying shaker in Air/Mist Drilling, OBM and/or WBM systems.
Easy screen replacement design.
Motion: Linear.
Screen area: 33.2 ft2.
Adjustment Angle: 2 to 8 degrees.
G-Force: 7.3 G's.
Additional surface area allows the capacity to process higher flow rate.
Higher G-force yields dryer cuttings.
Reduce waste hauled to disposal.
Maximum fluid recovery.
With its compact footprint, industry-leading processing capacity, solids bypass prevention, and low maintenance cost, the Hyperpool is well suited for all drilling applications where drilling performance and rig modularity are required. The Hyperpool is designed to bring maximum value to the customer.
Related Products